As good as
kayaking gets.
Raft or kayak
Rio San Pedro
(II to IV)
Volcanos, glaciers
& wine… Oh my!
Mission Statement
To provide adventure travelers and professionals boutique all-inclusive Chile trips, instructional programs, and riverside hospitalities that model sustainable practices. To recruit, train, and deliver competitive compensation and benefits to industry leaders whilst networking culturally rich communities. To keep kayaking as well as enjoy sharing our favorite wonders of this high energy part of Chile.
Curtis, my NOC kayak instructor mentioned Chile offers numerous beautiful rivers in breath-taking landscapes, that are safe, full of white water, and promise amazing days of paddling. That is all it took for twelve of us, ages 21-60, to venture to Chile. Our skill level varied from Class II to Class IV. One of the strongest paddlers was my son Jack (21 years) joined us with the hope of running more challenging sections and running a few waterfalls. The instructors at the retreat skillfully, graciously, and energetically accommodated our varying kayak skills, abilities and interests. Even guiding a few members of our group down in a raft when the river was more than they felt comfortable kayaking. Experiencing Chile kayaking was even more memorable and special with our private group of paddling friends. Read More Guest Testimonies.

– Shawna Shade Richmond, VA  Trip Organizer "Shawna's Richmond Friends Big Chile Kayak Adventure" (II-III)
CHILE WHITEWATER KAYAK TRIPS
Pucon Rivers,
Lakes & Hot Springs

Learn about all of the incredible water features this area has to offer broken down by beginner, intermediate, advanced and expert level.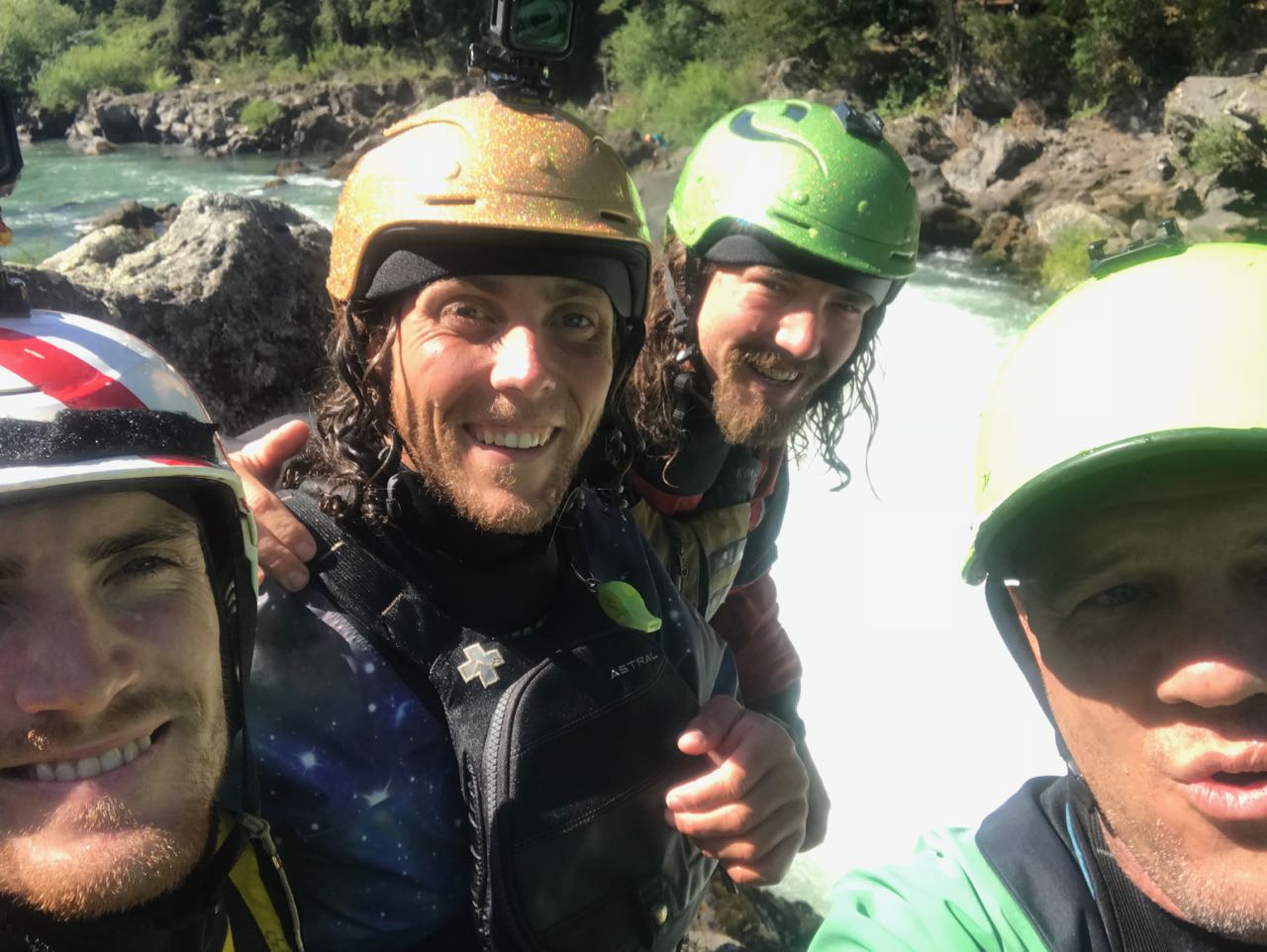 Meet the Team

The retreat team started with recruiting hard working instructors who put guest needs first, knowledgeable skills teachers, lovers of adventures and rivers, and friends that we enjoyed hanging out with off the river.
ENJOY THE RIVERSIDE LIFESTYLE
Its your vacation and after a day of adventures folks need places to relax, chill, and enjoy themselves.