Meet The Team

Industry leading compensation packages to recruit and retain the industry leaders. Read more EMPLOYMENT OPPORTUNTIES.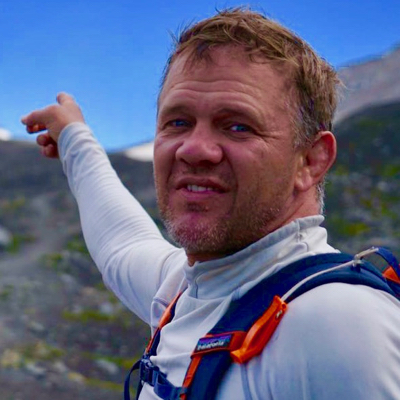 David Hughes
Retreat Owner-Operator; Patagonia Study Abroad Director
Originally, seeking the dream kayak location for Patagonia Study Abroad programs David's pursuits lead to the development of the kayak retreat. Naturally, David wears numerous hats including management, marketing, instruction, grounds and maintenance, dishwasher… But we think he enjoys just hanging out chatting with guests and showing folks the gems of Chile.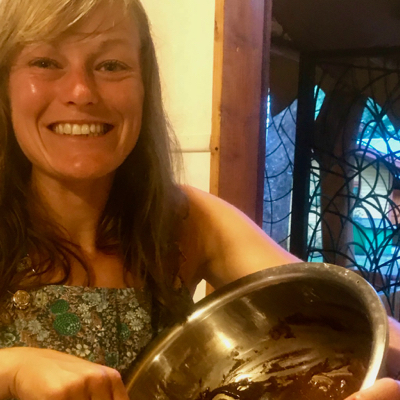 Sal Montgomery
Signature Trip Leader, Expedition Kayaker
Sal arrived to the retreat after competing in the world freestyle championships hosted in nearby San Juan, Argentina. Sal magically arrived at the retreat to notch Chilean rivers and waterfalls and before we knew it she was cooking meals, loading boats, answering emails… We liked her so much… well she was hired to lead the Claro PLUS trip and the rest is history.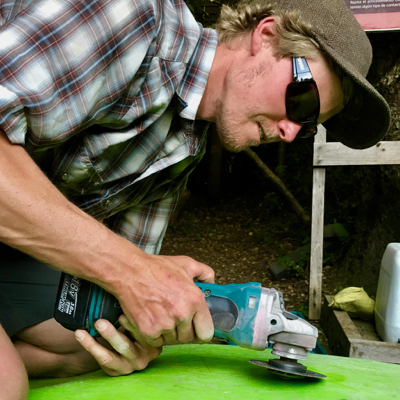 Curtis England
NOC Kayak Instructor Trainer - Trip Leader Multi-Adventures & Kayak
A five year veteran leading Chilean kayak and multi-adventure trips with Chilean experience from the central valley's to Pucon's Lakes and Volcano District to souther Chile's Patagonia. Curtis is NOC's lead kayak instructor bringing years of leadership experience to our guests. Guests rave about Curtis' personalized instruction and attention to progressions.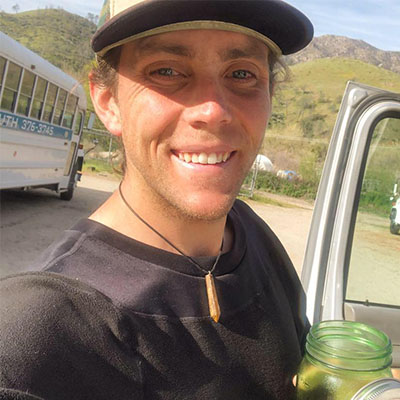 Casey Jones
Ottawa Kayak School Director, Team Dagger, Filmographer
Casey is one of our most diverse employees and really could be employed anywhere from management to kitchen to media to marketing and beyond. It is leading on the river that Casey most enjoys. Seeking confidence with your combat roll, waterfall running tips, or a world class multi-adventures… Casey has you covered.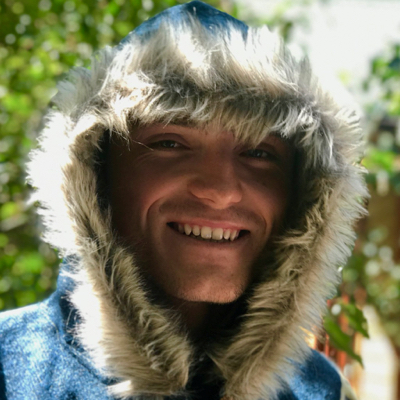 MJ
Grounds & Maintenance, Fly Fishing Guide, Kayak Instructor
Originally, a student of Patagonia Study Abroad MJ's work ethic and positive mental attitude secured him work at the retreat. MJ loves leading all things fishing and whitewater instruction. MJ's carpenter skills earned him a secure space at the retreat with the ongoing retreat grounds and maintenance projects.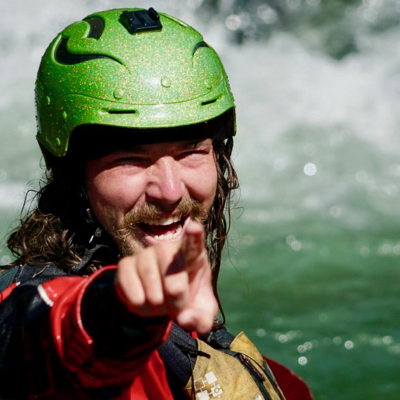 Eli Castleberry
NOC Instructor Trainer, PG Pilot Level 4, L5 ACA Kayak Instructor, Adrenalin Junky
NOC kayak program director Tosh Arwood reached out, "Hey, I've got a good one for you, he's a super hard worker, team player, and great kayaker." When NOC recommends great instructors we listen. Eli's kayaking talents, on-water confidence, and safety acumen align well with the retreat's signature advanced and expert trips.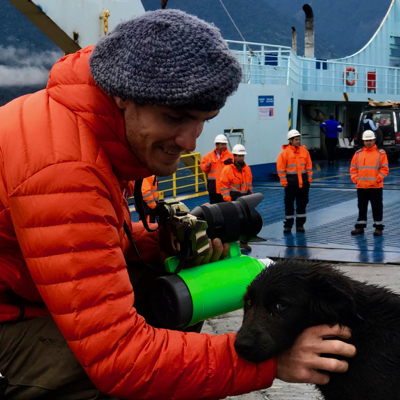 Tino Specht
Marketing Director Berkshire East Ski Resort, Signature Trip Leader, Advisory Committee
Tino is an accomplished and award winning adventure-filmographer gone marketing director that got his Chilean start circa 2007 with our affiliate Patagonia Study Abroad. Tino's nomadic lifestyle and love for Chile soon transmuted Tino from student to staff to Chilean resident. Today, Tino lead select signature trips.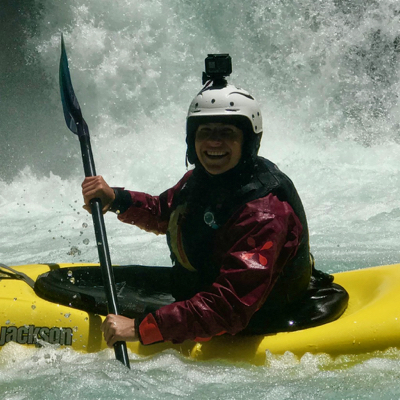 Katie Kowalski
Partner Wilderness Tours & Ottawa Kayak School, Administration & Management
Katie got her first introduction to Chile via our affiliate Patagonia Study Abroad's leadership program. There Katie developed her kayaking, academics such as Spanish and media skills, and fell in love with Chile rivers and people. Today, Katie co-manages the family owned Wilderness Tours during North American summers.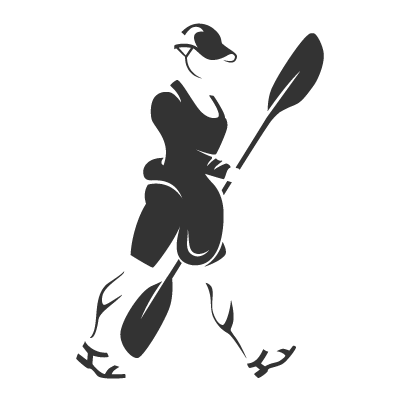 Johnnie Kayaker
Director Virtual Kayak Addiction Rehab
Johnnie Kayaker has helped thousands of kayakers with ww addictions work through rapid puzzles, struggling relationships, lifetime whitewater achievements, and saving lives. Johnnie's technique for virtual kayak addiction is to immerse the keen kayaker in personal challenges, and a festive Chilean cultural environment surrounded by like minded ww addicts.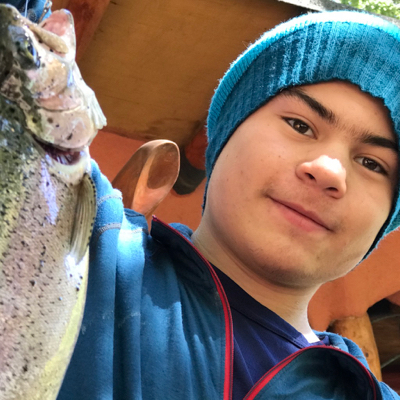 Javier Alonso Contreras Jimenez
Translator, Adventure Guide, Kayak Instruction, Grounds & Maintenance
Javier was introduced to us via the spirit of Jon Clark. Jon a friend of the retreat had a group of Chilean youth he was teaching to kayak in the Nuble Valley. Javier has worked with the retreat as a youth for three seasons helping in every capacity. With world class kayaking and fly fishing skills Javier brings a rich history of Chile's struggle with hydropower, and experiences to retreat guests.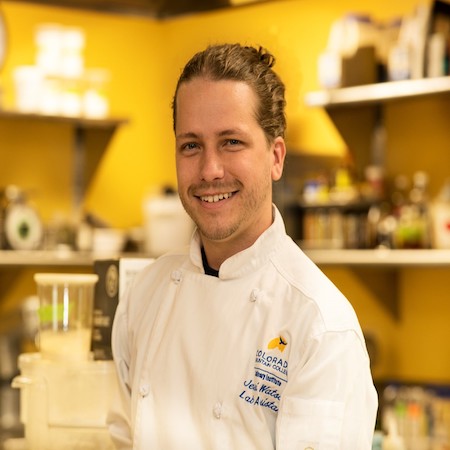 Jessi Watson
Chef, Food and Beverage Consult
Jessi was recommended via our affiliate Colorado Mountain College Culinary Arts department. Jessi took the kitchen bull by the horns and raised the bar on our appetizers and meals menu. Keeping guests and staff well fed translates to a happy retreat. The cool part is that Jessi after just one Chile season is already running the Upper Palguin waterfalls and keen for more.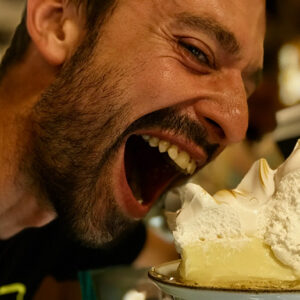 Boyd Ruppelt
Team Jackson Kayak, Pie Destroyer, Kayak Instructor
Boyd hails from the southeast with a vast international whitewater resume of rivers and expeditions. Whether instructing beginner kayakers how to roll or experts how to navigate tight creek lines and master waterfalls Boyd offers tangible tips. Always keen to kayak and actually hard to get off the river Boyd's whitewater enthusiasm is a perfect fit for whitewater lovers. 
Kayaking daily with great people, developing your skills, learning Spanish, and being a team player while exploring Chile… It's the most fun you will ever have working.
Retreat Employment Opportunities
The retreat offers paid work and volunteer room and board providing full time jobs, internships, and guest work exchange programs.
Paid Staff Positions

Requirements. Highly competitive requiring partnership referrals and field-experience. Positions include adventure and kayak leadership, kitchen staff, administration, grounds and maintenance. Email [email protected] to learn more. 
Guest Work Exchange Program (GWEP) – Get Your Foot in the Door
The best way for wannabe employees to get their foot in the door is the Guest Work Exchange Program (GWEP). After joining a regular trip guests often ask to extend their Chile adventures. Retreat guests may receive GWEP benefits including free camping and discounted lodging, access to adventures and transportation, at-cost meal plans, and access to staff kitchen and retreat amenities. Most noteworthy is the provided purpose within a like-minded group of active adventurists daily working and adventuring.
Guest Work Exchange Program (GWEP) FAQs.
Can I do a GWEP and not be a regular guest? No, Guests must join a regular trip experience to receive GWEP positions. The benefit is to provide G(uests) economical solutions  to extend their Chile adventures with a team purpose.

What are some of the GWEP positions? Kitchen staff, cleaning and hospitality services, grounds and maintenance, safety boating, art and graphics design.

Can GWEP'ers get promoted to paying jobs? Yes and not always. Annually the retreat identifies select team workers keen to kayak and adventure travel that receive for pay offers.

What is the minimum time frame for a GWEP position?
The guest trip and work exchange period must total 28 days.
Single week trip guest + minimum 21 work exchange days.

Two week trip guest + minimum 14 work exchange days.

Three week trip guest + minimum 7 work exchange days.
Learn More with the

GWEP APPLICATION

. No Financial Obligation.
The best way to discover if a GWEP position is right for you is to complete the GWEP APPLICATION. With no financial obligation the GWEP application gets you started to discover if this is a viable path for you. We'll send you detailed positions, benefits, and trips information to help you make a decision.  
INTERNSHIPS
Minimum Requirements: University sponsored / or approved program of internship. 
University approved students may contact the retreat direct to request a customized internship. The retreat has offered core area internships within Culinary Arts, Hospitality Tourism Management, and outdoor adventure leadership.  
Want to learn more or discuss an internship?
Email: [email protected] 
KEEP KAYAKING.