Meet Lorena Cancino Ochoa
Mother, Daughter, Friend, Cook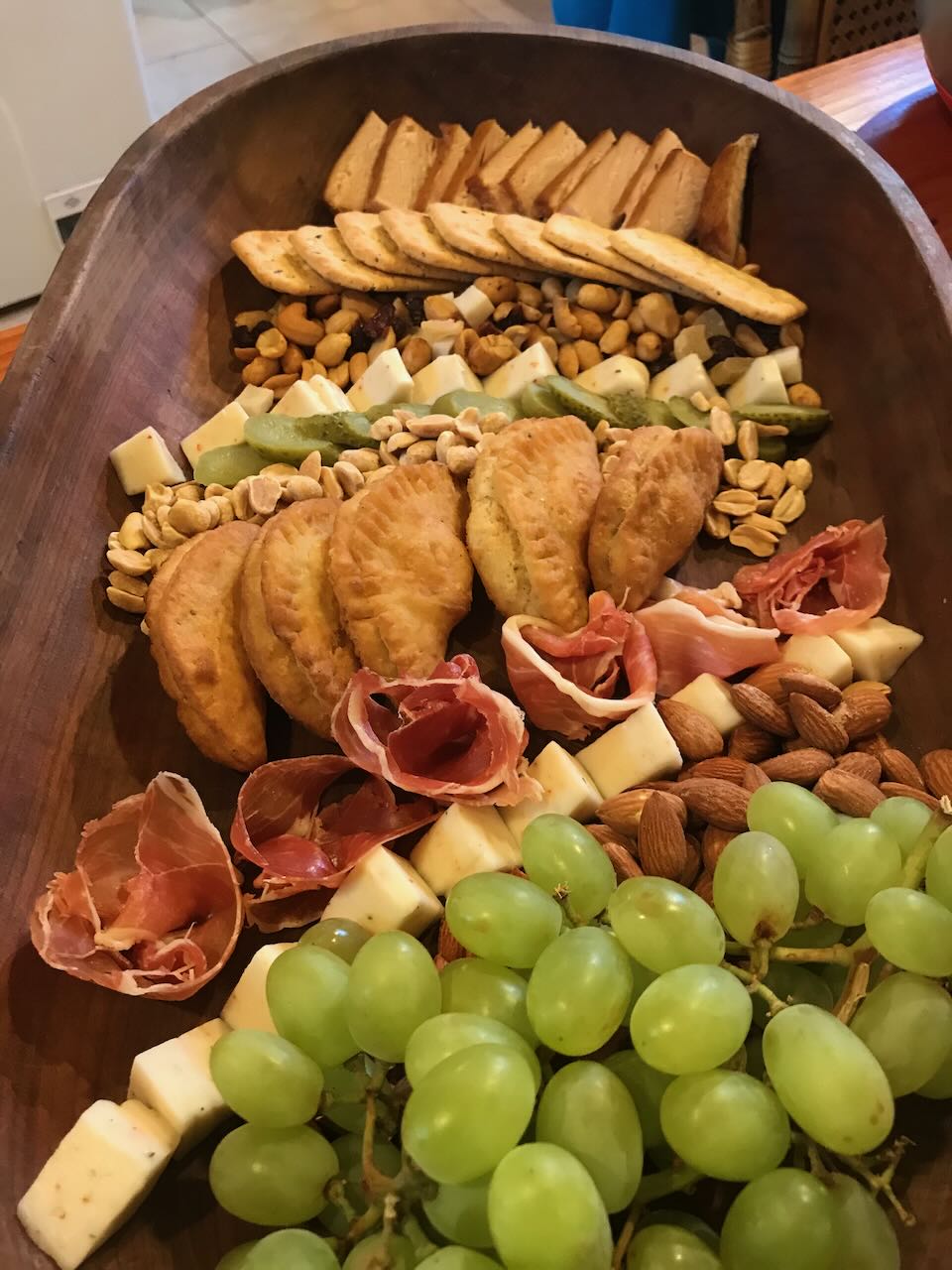 PHOTO LEFT. Lorena is shy and asked us to not share photo of her. Instead, here is a shot of afternoon appetizers ready for hungry kayakers coming off the river. 
The previous German owners of the retreat property were the ones that went out of their way to endorse Lorena's work ethic and character. Ursula Hildebrandt shared, "If you are looking for a cleaner or cook then you should hire Lorena. She's been our best over the years and she loves the property." Upon purchasing the retreat property Lorena was David's first hire as originally a cleaner. And later a cook. After five years working together Lorena sadly departed for Argentina to assist her mother's health.
Return of the Jedi
When Lorena returned to the retreat property seeking work in 2023 David Hughes embraced her with a warm hug. Lorena named her rate. Knowing past cook challenges and Lorena'zs value David offered her more than her ask.
Today, we are excited to share Lorena has returned with vibrant humor and great Chilean dishes to head our kitchen staff. Lorena has even taken up learning Spanish. So, we encourage you practice your Spanish skills and see if you can make her laugh.
Lorena cooks a variety of Chilean dishes and comfort foods, serves appetizers, and is always running around building a fire and contributing to the Team Buena Onda vibe.
Lorena's Cook Style
Lorena serves dishes ranging from massive economical for groups to VIP cuisine, appetizers and cocktails, preps lunches, builds fires… If the week is too big then Lorena often hires family and friends to join her. Don't be surprised if you hear her crew laughing from the kitchen window.
Accomplishments
Going on seven years working with Lorena and her family.