Rentals
Are you seeking to run your dream do-it-yourself Chile kayak or whitewater expedition? We've got you covered.
Used Chile Kayak and Whitewater Equipment For Sale.
Email [email protected] to discover available used equipment for sale.
Best Chile Kayak Rentals.
Choose from Chile's best whitewater kayak rentals fleet from Dagger, Jackson Kayak, Pyranha, Waka, and Zet brands. Ask about extended rental discounts.
Chile Vehicle Rentals.
Each motor vehicle has a standard auto rental contract with minimum insurance deductible in case of accident. Email [email protected] for availability check.
Toyota Hilux, $US93/day. 4 Door, 5 seat, 4×4, diesel with kayak rack.
Nissan NP300, $US84/day. 4 Door, 5 seat, 4×4, diesel with kayak rack.
Dodge Durango, $US120/day, 8 seat, rack, 4×4, gas, tow package.
H1 Hundai Van, $US120/day. 9 seats with hatchback storage space, diesel, tow package. No rack… must rent trailer for kayaks.
Trailers, $US39/day. Small, medium and large trailers depending on your equipment load.
Chile Packraft, Rafts, Frames Rentals.
NRS Otter 14′ Raft + paddles. $US120/day
Raft Center Mount Frame, 3 Fiberglass Oars, 2 optional Fish captain seats. $US60/day.
Packraft + paddle kit. $US45/day
Chile Stand Up Paddle Board AKA SUP Rentals.
Inflatable Stand UP Paddle Board + Paddle + Pump. $US45/day
Whitewater Accessories and Expedition Supplies Rentals.
Whitewater Gear Kit: paddle, personal flotation device (pfd), helmet, skirt, wet suit. $45/day.
Paddle, $12/day
Helmet, $6/day
Skirt, $6/day
Life Vest, $6/day
Rope, $3/day
Wet or Dry Suit, $12/day
Pump, $6/day
Expedition Groover, $9/day (Cleaning fee $40)
EXTENDED RENTAL DISCOUNT SCHEDULE
*Upon reservation EMAIL [email protected] for discounts to manually be deducted from invoice. 
# Kayak Rental Days                                   Discount 
10 – 15 Days                                                            5% Off
16 – 20 Days                                                           10% Off
21 – 25 Days                                                            15% Off
26 – 30 Days                                                           20% Off
31+ Days                                                                  25% Off
Multi-month                                                           Email [email protected] for DISCOUNTs.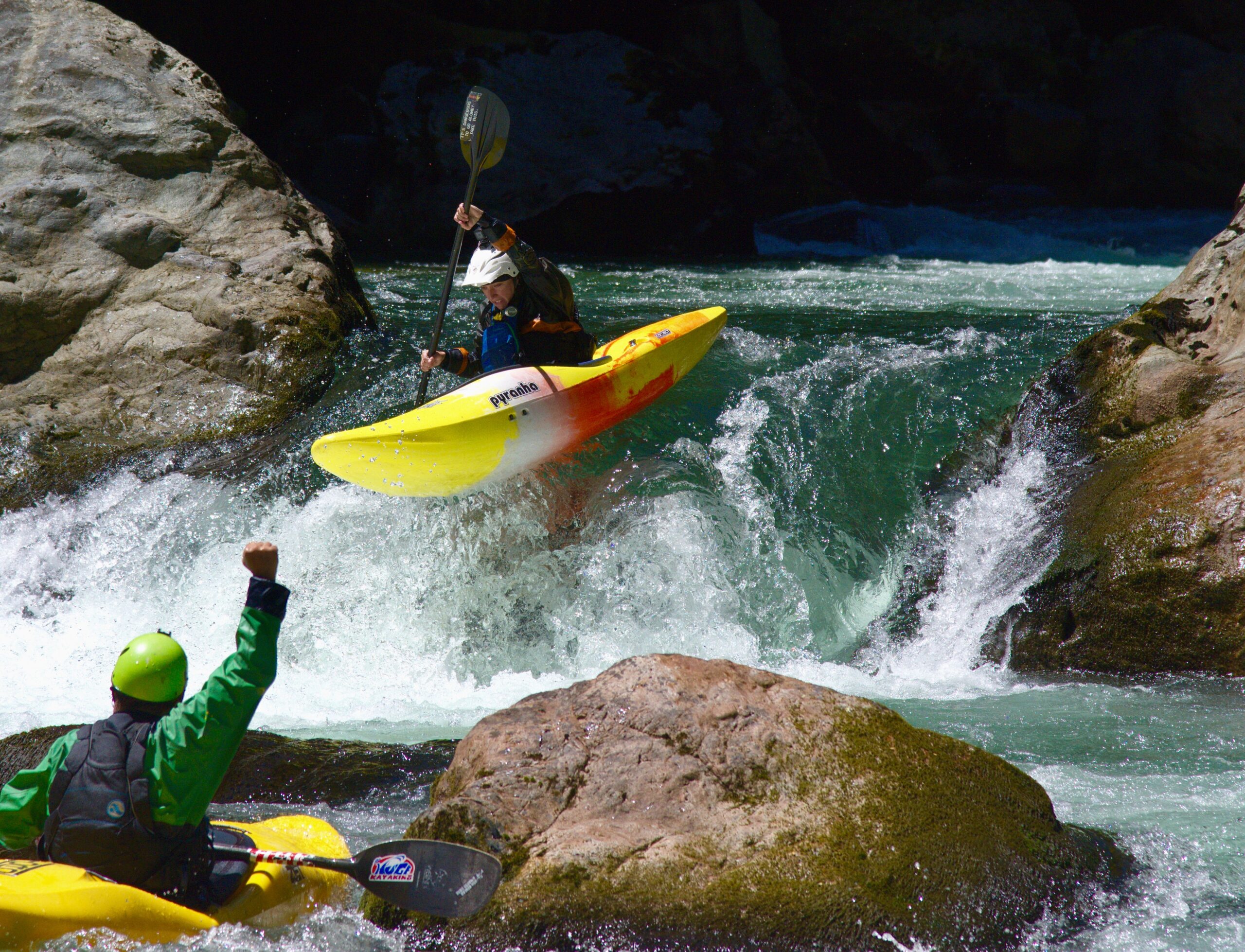 RATES
Kayaks
$US30/day

NRS Otter '14 Raft
$US90/day
Packraft and SUP Board + Paddle
$US45/day
Vehicles
Price Pending vehicle
Camp and Whitewater Accessories
Price Pending Equipment
Want to chat with a real person? Send a message.