Many in the kayaking world know David Hughes by name, but few know his story. David spent his childhood on a farm in rural Tennessee where his parents still live today. He comes from a family of preternaturally gifted athletes who instilled grit and work ethic. David's relentless drive to succeed combined with athleticism lead him to become an NCAA Division I wrestler. It was his first year as a Georgia public school teacher and head wrestling coach when the Georgia Associated Press voted David "Wrestling Coach of the Year" for taking an unknown team to medal in the state championships. David continued to find mainstream success through his tireless drive and patient coaching methodology as he became consumed with another passion – whitewater. David quickly realized his talent as a teacher and coach not only transferred to the sport of kayaking – his skills were in demand. David instinctively combined his increasing notoriety as a kayak instructor with his academic background, ultimately leading him to start a traveling high school for kayakers, the New River Academy, which he directed for more than a decade. New River Academy produced 4 World Freestyle Champions and as many Olympians under David's leadership.
As the founder of the original Pucón Kayak Hostel (today known as the retreat) David continues to be active in teaching and coaching kayaking to all ages and ability levels. In addition to managing daily operations at the retreat, David oversees kayak program development and staff training. On most mornings you will find him up with the sun, checking river levels, drinking a cup of fresh drip coffee and leading a custom cross-training workout with guests or students. David is most happy when he is sharing his knowledge and experience with others, which in reality translates to running lots of shuttles, writing blog reports, answering questions, drawing maps, and entertaining guests with tall tales of remote canyons, epic waterfalls, and flawless tango dance moves. David believes that achieving a harmonic work and life balance is the key to happiness, which his infectious optimism makes difficult to dispute.
Today, David continues his academic passion via developing the Patagonia Study Abroad program and affiliating with numerous global universities and school groups. It was during leading a Chile trip in river sustainability for the Colorado Mountain College where David and CMC professors John Saunders and Matt Jost planned a Chile based study abroad program for CMC. Jost and Saunders described the academic credits David would need to help facilitate the program. So, he immediately enrolled in university to secure his MBA Marketing Research and Social Media Analysis to both improve the retreat business and to advance study abroad programs.
Whether is new kayak destinations, expanding into the world of multi-adventure trips, or affiliating with universities David is enthusiastic to share Chile's wonders and culture with travelers.
As a business owner David enjoys content writing and finding win – win solutions for partnerships. It is here in Chile sharing the rivers and the many adventures that David calls home. 
Scheduled
Chile Kayak Trips

Our Scheduled Chile Kayak Trips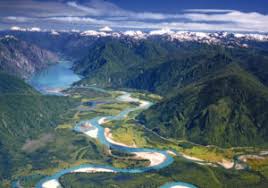 Pucon riverside, basalt canyons, volcanos, y hot springs. Valle Puelo via horse support to AR border gaucho farm. Pack raft Rio Ventisquero to Rio Puelo.
read more