Meet Jared "Blue" Smith – Team Buena Onda
TITLES: NOC Trip Leader, Kayak Instructor, Musician/Singer/Picker, Philosopher, Photographer, Amateur Astronomer
PRO CERTIFICATIONS: SWR L4, ACA Kayak L5 Instructor, WFR
Blue is well known around the Blue Ridge Nantahala hollers mixing his talents between kayak instruction and picking and singing live venues. As a professional musician Blue plays regional gigs both privately and with the group known as Grannies Mason Jar. At the retreat you might catch Blue early mornings down by the river kitchen picking away or practicing lyrics. Blue's preference tends to be folk, old school country with the occassional hip hop mic drop. The combo of warm kitchen fires, chatter of guest stories and Blue's live music is a remarkable experience.
Blue started Kayaking in 2007 after a season of raft guiding on the Nantahala River. Around 2009, he moved back to the Nantahala in 2009 after spending a couple years in Asheville playing music full time, he began managing a zipline a couple miles from the Nanny, and spent around 150 days a year on the river until 2015, when he began working at the NOC Paddling school. In 9 seasons at the paddling school, he's obtained ACA level IV and V kayaking certifications, as well as a level IV swiftwater rescue certification, and a wilderness first responder certification. When not paddling, Blue spends a lot of time (and makes a good part of his living) playing Bluegrass and Oldtime Appalachian music, and photographing deep space objects through a telescope. He also has a deep passion for learning about the natural world, and is very interested in many different branches of science. This finds its way into his teaching style as he spends a lot of time talking about the physics and movements of water, as well as the geology and ecology of the rivers he paddles. He's stoked to help make your Chile experience one to remember!!!
INSTRUCTIONAL STYLE: On the water Blue is a talented class V paddler. Instruction is student-centric with objectives of progressing individual kayak skills. Blue's guests enjoy his ability to read their learning needs and styles. Don't be suprised if you find yourself after dinner by the fire sharing a beer and reviewing your boof stroke with Blue.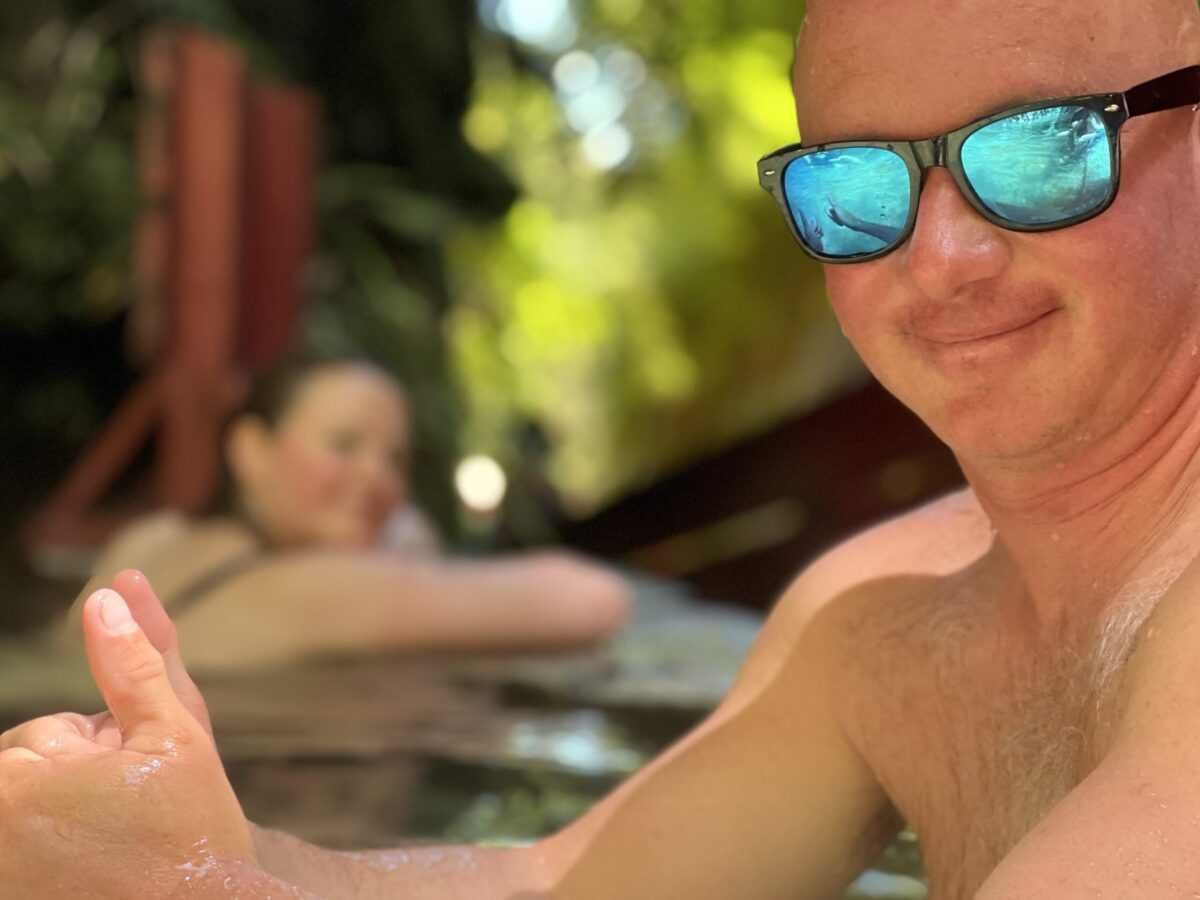 Want to chat with a real person? Send a message.