MEET SCARLETT REQUILME – TEAM BUENA ONDA
TITLES: Administration & Management, Multi-Sport Guide, Shift Cook, Spanish Teacher, Real Estate Agent, Head Pisco-Sour Mixologist, Edmonton Octoberfest Beer Drinking Champion (Female category)
POPULAR.  Online Spanish lessons with Scarlett before your trip? Benefits Scarlett and you. Cost $USD20/hour. Email [email protected] and we'll get you started.
We first met Scarlett by referral when seeking a Spanish instructor for guests. It was no time before the Spanish students/guests were going after class for hikes, hot springs, four wheeling, breweries, and volcano treks. So, our first season return post-covid we offered Scarlett part time work on administration tasks, and possibly some multi-sport guide work. Scarlett commenced organizing the office, dealing with administration tasks, and helping guests.
When we asked her to guide a local hike and hot springs trip Scarlett prepared a list of area hikes and hot springs we'd not yet visited. Soon new adventures and cultural experiences were being talked about around the fires at night. Scarlett's charm and care for guests is apparent in her caring smile and attention to guests personal needs. Like her cat, Chanel, she's not too keen for whitewater. And that works well as she loves to hike the local volcanos, lagunas, and national parks.
A real estate agent by profession Scarlett knows every road in the area and of course the housing market for those asking. Scarlett's managment skills are an asset too as she manages staff and navigates often challenging Chilean legal systems. Or helps guests coordinate domestic logistics.
Buena onda and thank you for all you do Scarlett.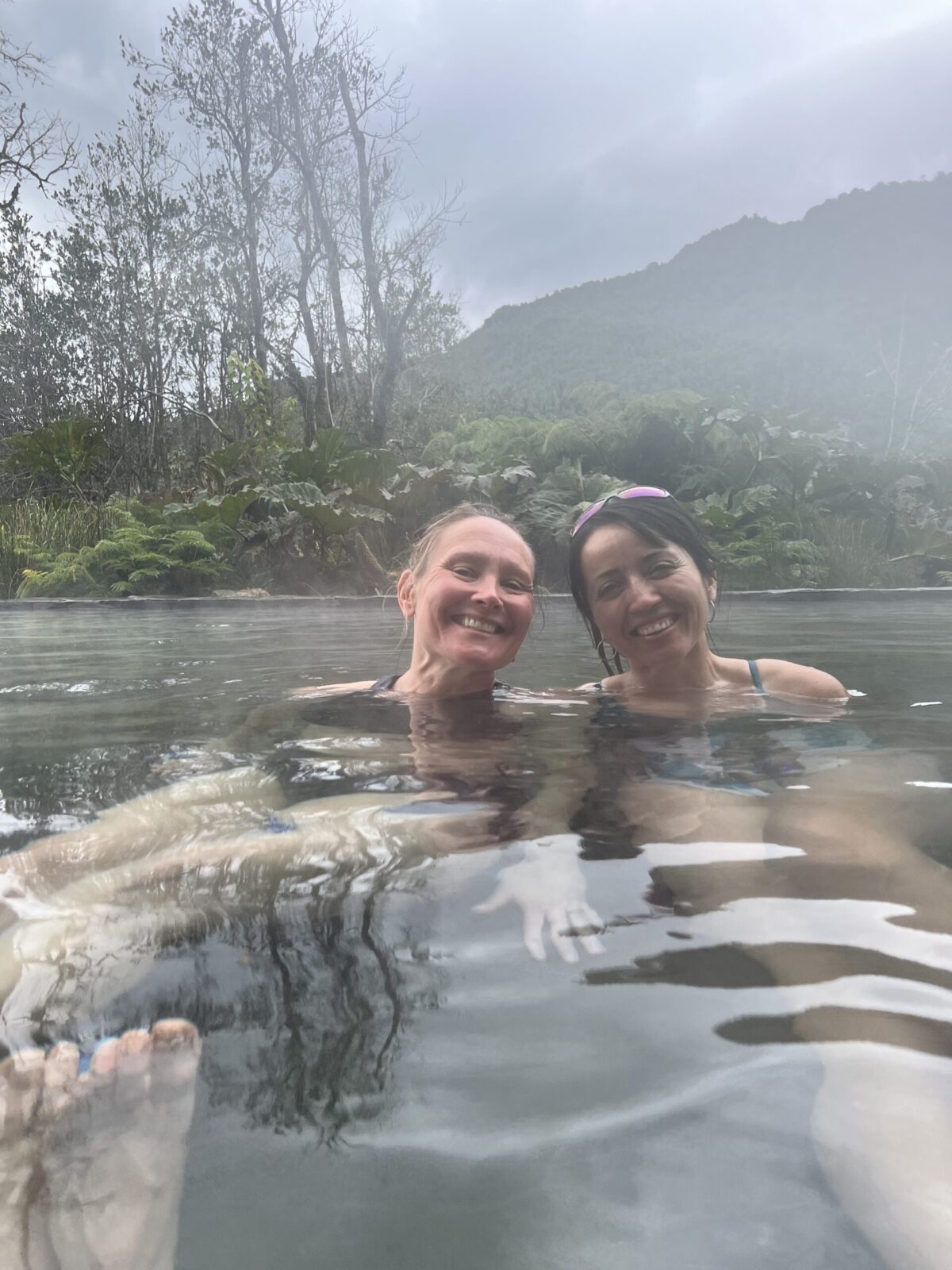 Want to chat with a real person? Send a message.