Meet Casey Jones
Ottawa Kayak School Program Director, Team Dagger, Kayak Session Short Film of Year Winner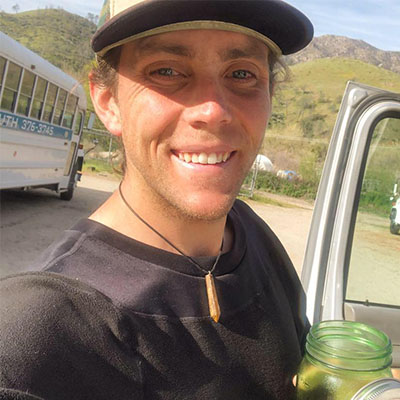 Casey was first introduced to the retreat via attending the NOC ACA kayak instructor course with retreat owner David Hughes. Keen to kayak, film, and experience Chile Casey arrived October, 2016 creek season ready. Exploring the Pucon area creeks and rivers Casey was invited to our elite Claro PLUS  and Pucon Creek Week trips. While, Casey was not working then it was there that his leadership and hard work ethic was observable – contributing, photographing, setting safety, and sharing waterfall techniques. Casey was naturally offered professional work and the guests began to share how much they were learning. Casey's value is so multi-faceted he could really work anywhere at the retreat. Luckily, for guests Casey's passion is for kayaking and sharing quality instruction, personal attention, and professional media.
As an NOC kayaker Casey began as a slalom student, advanced through their teen competition programs, and was later employed. As an instructor Casey earned the titles, "Instructor of the Year" and "Most Requested Instructor." Sadly, for his NOC family Casey discovered the love of his life and became engaged to Katie Kowalski. Today, Casey offers his many talents  to the Ottawa Kayak School including those he attributes to his NOC mentors Wayne Dickert,  Tosh Arwood, Jon Clark, and Ann Sontheimer. 
Kayak Program Director Ottawa Kayak School
It's no surprise Canada's premiere Ottawa Kayak School recruited Casey's leadership. It was May 2020 when Casey and Katie Kowalski became engaged. Today, discussions for advancing leadership roles, new signature trips, and media production continue. We feel blessed to have Casey as one of our favorite professional instructors.
Casey's Instructional Style. 
There's a reason Casey has been voted most requested instructor. A pleasing personality matched with high skills and patience produces the idea instructor. Kayakers from beginner to expert feel safe and gain confidence as Casey leads and progresses their skills. 
Accomplishments and Certifications.
Team Dagger, Most Requested Kayak Instructor NOC, Instructor of the Year NOC, Kayak Session Short Film of the Year, Retreat Spike Ball Team Champions (w/David Hughes)
Casey Signature Trips Coming Soon