Meet Sal Montgomery
Expedition Kayak Leader, UK National Freestyle Kayak Team, Team Pyranha, Kayak Session Columnist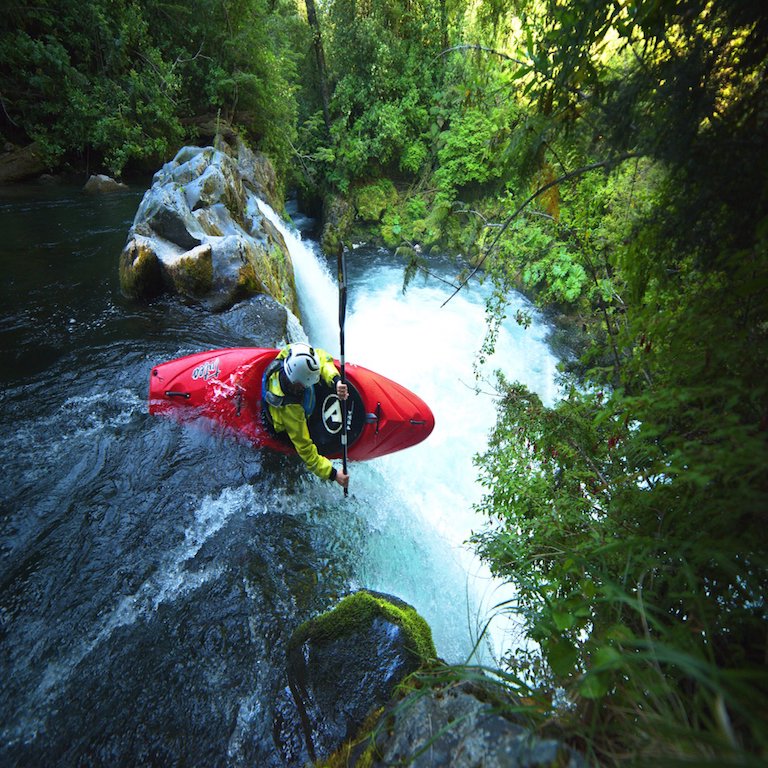 It was by chance Sal and the retreat became acquainted. Like many nomadic paddlers Sal was surfing and kayaking via Peru making her way to Pucon's whitewater mecca seeking waterfalls and glorious rivers. Knowing several folks on the property Sal soon was pitching in and illustrating her value to guests and the retreat. An instructional opening for our premier Claro PLUS trip presented itself. Sal's contagious enthusiasm, whitewater skills, and team player attitude were the perfect leadership requisites for our most glamourous trip. Sal returned to the retreat and was offered instructional and administration work. Sal was a natural within the group always pitching in and keen to notch a waterfall, go on a trip, offer kayaking tips, or serve a copa de vino. Sal embodies the spirit of adventure, exploration, and team bonding that the retreat strives to share with guests.
We gave Sal her choice of where she preferred to work at the reteat. Which was a combination of morning shift breakfast so she could kayak more, and leading signature trips.
READ MORE of Sal's whitewater accomplishments, expeditions, and accolades.