Position Announcement:
Adventure Media Specialist (AMS)
How to APPLY
STEP 1. Review EMPLOYMENT OPPORTUNITIES
STEP 2. Complete general EMPLOYMENT APPLICATION
Application Deadline: Aug 31, 2023 or until position is filled
Months: NOV to MAR. Partial season fulfillment contracts available (minimum 2 months)
Category: Marketing Department
Compensation: Compensation packages include lodging, meals, and payment. Payment rates include per project completion and/or sales based pending applicant qualifications.
Position Description
Adventure Media Specialist produces media content in a variety of areas including but not limited to:  Guest media packages  of trips – AMS captures Video/photo, audio and storyboard requisites so to edit and produce individual media packages; social media edits ; uploading of content to marketing channels; and potential for graphics design work pending applicant skills. AMS works within the marketing team adhering to marketing director requirements and deadlines.
Responsibilities
Give media package presentation to guests during trip orientations; 

Ability to participate and media capture within all retreat kayak and multi-adventure trips; 

Participate in storyboard scripting and shot inclusion planning;

Shoot, edit, interview, and produce video/photo media packages of guests per PKR guidelines; 

Add branding inclusions per PKR terms; 

Adhere to PKR staff handbook 

Upload media content to PKR channels. 
AMS Qualifications
AMS must possess class IV kayaking skills to navigate kayak canyons with guests;

AMS must possess a base ability to hike and participate in general outdoor adventure activities aligned with retreat's multi-sport adventure offerings;

AMS must possess video/photo media capture, edit and production skills at Final Cut Pro or equivalent level; 

AMS must possess ability to create social media content via Canva and Buffer or equivalent apps; 

AMS must possess ability to interview and follow/produce script storyboard narratives.
How to APPLY
STEP 1. Review EMPLOYMENT OPPORTUNITIES
STEP 2. Complete general EMPLOYMENT APPLICATION
Trip Itinerary
---
Day 1 (SAT)
Arrival to Temuco Airport (ZCO) 11 AM to 5 PM.
Boat outfitting and welcome a retreat riverside base. Afternoon river lap and welcome dinner.
Day 2 & 3 (SUN & MON)
Boof time. Your Pucon riverside base offers four core sections of whitewater to serve as a warmer upper to get your boof, eddy piercing, communication skills, and rapid running game ready. The Upper and Lower Trancura is packed full of boofs, fast paced rapids, and challenge slot moves. The Upper and Lower Palguin gives you the perfect balance within a canyon experience offering low volume waterfalls and creeking lines. The Maichin Canyon reminds us of the Upper Yough's many slots and fun lines within a gorgeous canyon experience.
Mornings. Kayak Theory, Safety Protocol, Waterfall 101, Art of Flight. Morning lap.
Afternoons. Recovery Ciestas and afternoon laps. Keep in mind the days are 13 hours so we have more time than energy.
Day 4 to 6 (TUE to THU) Fuy River Base

We'll depart the luxuries of our Pucon base for the epicness of the Fuy canyons, waterfalls, rapids, and area wonders. This 3-Day Fuy road trip is simply an epic kayaking experience. Being so close to the Fuy kayakers have plenty of time to actually get a lap in, take a ciesta, then get another lap in. 
Day 6 (THU) Morning Fuy Lap & Return to Pucon

Some guests want a last lap, but don't be surprised if you are good. There are plenty of activities to do en route back to Pucon. 
AM – Morning Fuy Choice Lap or Multi-Adventure Activity
PM – Return to Pucon Kayak Retreat
Day 7 (FRI) Group Pucon Choice & Celebration Asado 
Want to explore Pucon for a morning? Get a final Palguin or Trancura lap in? Try a multi-adventure activity such as tandem paragliding, hike a volcano, hot springs, swimming holes and lagunas… Our celebration asados are world class. This is your moment to relive your epic stories, to celebrate your accomplishments, to laugh at our failures, and to simply enjoy a Chilean feast.
AM – Wake. Pack. Drive to Santiago airport (SCL) or kayakers going to Pucon Creek Week ride to Pucon.
PM – Time permitting afternoon Nuble lap and asado.
Are You Ready?
We recommend before your trip that you kayak often, are part of a normal hiking or workout routine, and who couldn't lose some weight? Workouts like Crossfit or any intense leg routines… we love them. Yes, get in shape it will help your confidence as you paddle too.
KEEP KAYAKING.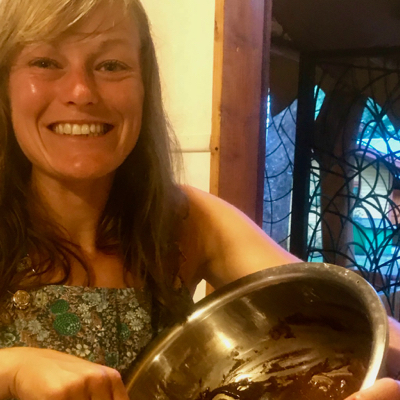 Want to chat with a real person? Send a message.