Where can I rent Chile whitewater kayaks? 
Kayaking in Chile just got easier with Chiles largest whitewater kayak rental fleet. Whitewater kayakers can rent kayaks daily or secure extended equipment rentals for extended trips. Nomadic international whitewater kayakers often ask, "should I rent, buy or fly with my kayak to Chile?" The answer often lies within the length of your Chile kayaking trip time. To help those kayaking Chile for long terms we offer long term Chile kayak rental discounts. Read helpful blog, "What is your opinion on flying a kayak to Chile? 
Rent Chile Whitewater Kayaks Brands Available
Dagger Whitewater Kayaks  Available: Code S, Phantom, Mambas, Nomads
Jackson Kayak Whitewater Kayaks Available: Zens, Z3s, Nirvanhas, Karma L, Rockstar, Star, Lil Heros
Pyranha Whitewater Kayaks Available: Scorch, 9R II; 9R I; Machno; Burn S and M
Waka Whitewater Kayaks Available: Tutea, Stout, OG
Zet Whitewater Kayaks Available: Veloc, Cross, Director
Can I buy a used Chile whitewater kayak?
Good condition used Chile whitewater kayaks are hard to find as both travelers and local guides buy up best models fast. Because PKR annually updates equipment we keep a consistent flow of used Chile kayakers for sale. Email or Whatsapp for list of current used Chile whitewater kayaks for sale. [email protected] or +1-828-788-5135.
What other equipment does the retreat rent? 
Vehicles. 4×4 Truck iwth rack; Dodge Durango (8 seat + tow package); van; kayak trailers.
Kayak Gear. Dry and wet suits, helmets, paddles, life vests, throw ropes… 
SUP boards and Inflatable Kayaks. We have duckies and a pack raft. 
Camping supplies. 
Are kayaks included with your Chile kayaking trips?
Yes, each kayaking trip includes your choice of a whitewater kayak, and is exchangeable for other models.
What will be the condition of the kayak?
PKR checks kayaks at checkout and return for damages. Our equipment policy mandates removal of any broken or damaged kayaks from the fleet. Upon your arrival the rental kayak is treated like a rental car – together we inspect every screw, strap, handle, hull, cockpit… for dinks and damages to be recorded. If you are buying a used kayak it is our protocol to announce any known damages such as cracks, dents, or non-working parts. All purchases of kayaks are "AS IS condition."
What if I break a kayak – Is it a break it buy it policy?
No. With renting guests we developed a kayak value depreciation assessment plan. Upon checkout the renter and PKR assess the current fair market value of your kayak in the case the renter loses or damages the kayak. For example, a kayaker rents a one year used Jackson Kayak Nirvanha and we assess that we could sell that kayak at $950 at that moment. The renter ends up swimming and the Nirvanha incurs a 3″ crack in its sidewall from rock pin. Together we assess that with plastic welding and repair the new fair market valuation is $500. The renter would owe the depreciation value of $450. Additionally, to help the renter we offer future $450 trip vouchers when they experience such bad luck.
---
EXTENDED RENTAL DISCOUNT SCHEDULE
# Kayak Rental Days                                   Discount 
10 – 15 Days                                                            5% Off
16 – 20 Days                                                           10% Off
21 – 25 Days                                                            15% Off
26 – 30 Days                                                           20% Off
31+ Days                                                                  25% Off
Multi-month                                                           Email [email protected] for DISCOUNTs.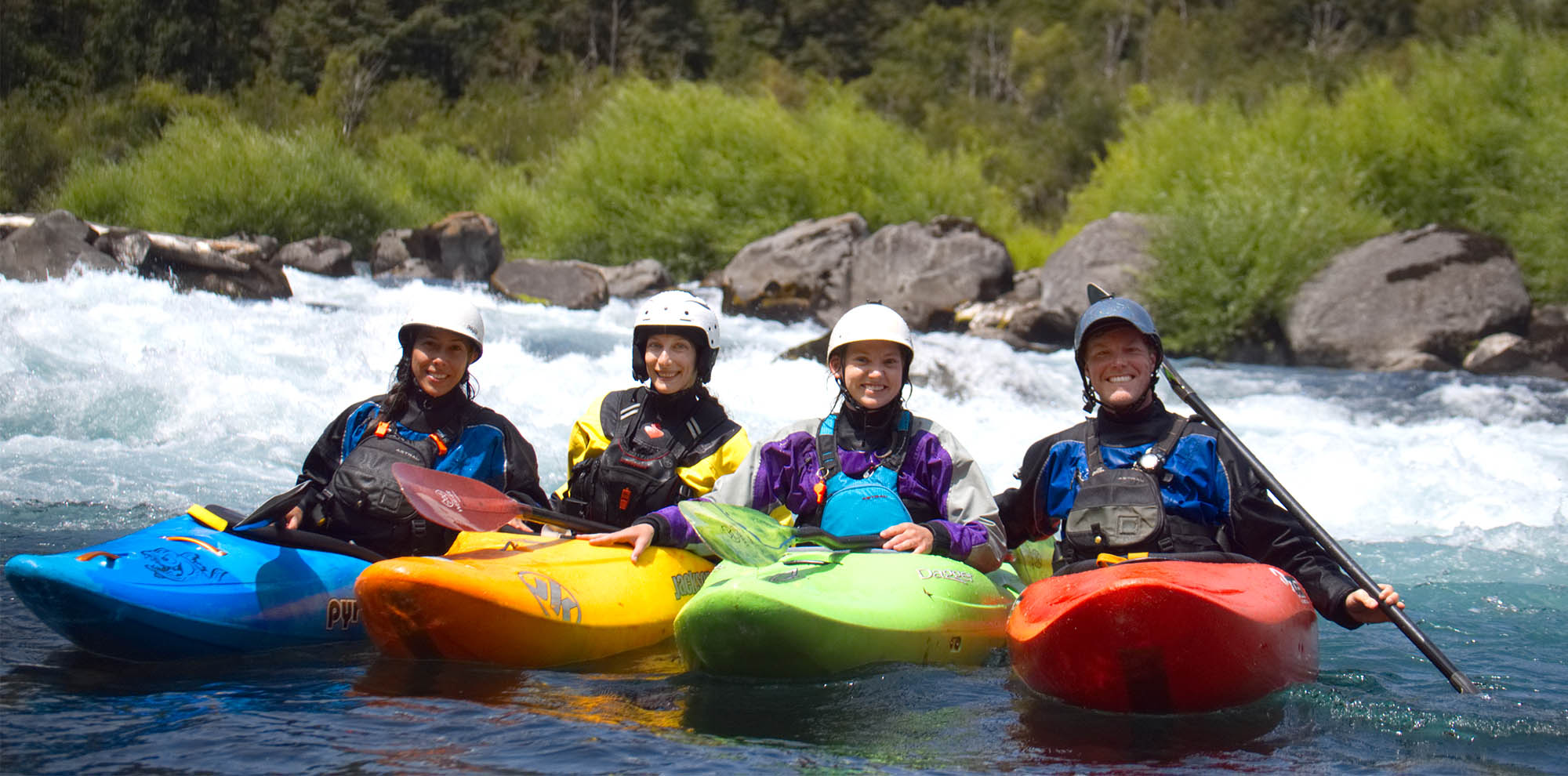 KAYAK BRANDS

Rentals are $25/per day. Discounts for extensions.
DAGGER
Mamba 7.6
Mamba 8.6
Nomad S y L
Phantom
Code S y M 
JACKSON KAYAK
Zen S y L
Karma L
Nirvana M
Nirvana L
Z3 (M)
Little Hero
Rock Star
Star
PYRANHA
9R M
9R L
Burn S
Burn M
Machno S
Machno M
Scorch M y L
WAKA AND ZET
Billy Goat
Zet Cross
Zet Veloc S
Zet Director L
Waka OG
Waka Tutea
OTHER KAYAKS: Ask us if we have your kayak. We often can purchase requested kayaks.
USED KAYAKS FOR SALE: Yes. We always have used kayaks for sale. Ask for latest for sale kayaks. 
Want to chat with a real person? Send a message.