50% DISCOUNTS for Kayak Instructor Discount Week, NOV 26 – DEC 3- A week for the professionals to kayak Chile rivers, explore, get trained, and meet new friends. 
"Can I organize a trip for our guides past and present to do a Chile kayak trip? And how much would it cost?" Asked Colorado River School owner Lyle Phetteplace. Lyle had planned for him and partner Katie to paddle for fun the Claro Plus and Pucon Creek week trips. Then Lyle had this idea to invite all of his guides past and present for a kayak school reunion of sorts. PKR owner David Hughes thought for a moment, "How does 50% DISCOUNT sound?" David too liked the idea so much that he asked Lyle if the week could be dedicated and offered to other kayak school instructors worldwide.
About Kayak Instructor Discount Week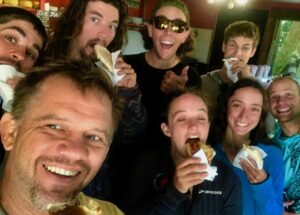 We liked the idea so much that we're offering 50% DISCOUNTS to industry kayak instructors with current kayak school, club or institution instructor employment. This is a week for kayak instructors to explore and kayak Chile rivers as guests, eat our meals, learn and kayak Chile rivers, and have a blast with a group of pros like Pucon Kayak Retreat instructors.
Primary Aims. To network with international kayak instructors. Part of PKR's sustainable business plan is to recruit and retain great person's of high character and professionalism. And to offer kayak instructors and schools an opportunity to partner and offer Chile kayak trips via our riverside property and legal infrastructure. 
What Kayak Skills Will Qualify? Did you know Pucon Chile has some of the best beginner and intermediate rivers anywhere in the world? This week of professionals kayaking offers the best Chile kayak trips for beginner Chile kayak trips, intermediate Chile kayak trips, advanced Chile kayak trips and expert Chile kayak trips. It is our goal to train you on the skill level of kayak trips you hope to kayak instruct. 
How much does kayak instructor week cost? Click BOOK TRIP for retail trip prices. Kayak instructors register similar to a regular guest. Trip prices are in the BOOK TRIP registration button and based on the lodging option you select. Instructors qualifying for DISCOUNTS will receive a 50% DISCOUNT code. 
How do you GET the KAYAK INSTRUCTOR DISCOUNT approval?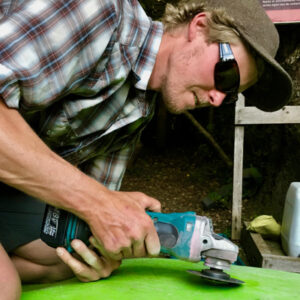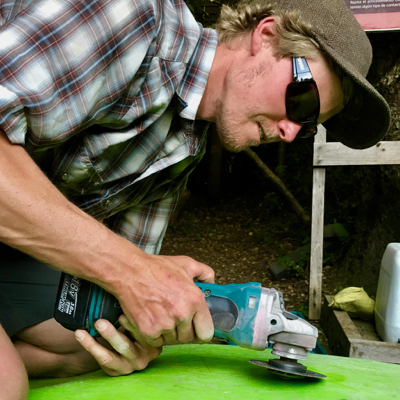 1. Complete the KAYAK INSTRUCTORS FORM to view receive 50% DISCOUNTS and request our guide referral plan.
2. I'm a kayak instructor but can't make the NOV 26 to DEC 3 week. Can I apply for discounts? Ideally, kayak instructors join for this one special week of kayaking dedicated to professionals. Small groups of professionals may be approved at varying times depending on trip variables such as space and skills alignment. Complete the KAYAK INSTRUCTORS FORM to see if you qualify for discounts. 
C. Are you interestred in learning more about our guide and company guest referral programs? Let us know… [email protected]. 
Helpful Resources 
Chile Kayak and Multi-sport Trips Calendar
Kayak Chile Rivers Guide – listed by beginner, intermediate, advanced and expert Chile kayak rivers. 
Best Chile Kayak Trips – Beginner Chile Kayak Rivers, Intermediate Chile Kayak Rivers, Advanced Chile Kayak Rivers, Expert Chile Kayak Rivers. 
Best Pucon Chile Multi-sport Adventure Trips
KEEP KAYAKING. 
Tentative Trip Itinerary
*Due to water levels, skills, and group needs the following itinerary is subject to change and is a best prediction of the itinerary.
---
DAY 1
Arrival to Temuco Airport (ZCO) between 11 AM to 5 PM.
Boat outfitting and welcome.
Afternoon Lower Trancura skills assessment. Welcome to Pucon Kayak Retreat appetizers, provisions, and dinner by fire.
DAY 2 – River Goals, Coaching, Boofing, Piercing Eddies and Making Moves
AM – Kayak Theory + Lower (II-III+) or Upper Trancura (III, IV, IV+ w/portagables) run.
PM – Upper Palguin (IV) or Liucura Wave to Trancura (II, III+).
DAY 3 
AM – Pack for Maichin Full Day trip.
AM/PM – Maichin (III – IV w/portagables) +PLUS Pucon Fireworks Optional.
DAY 4 – Full Day RIO San Pedro, Truful Truful
AM – Depart for Rio San Pedro (II – IV w/portagables. Inflatable kayak options).
PM – Paddle San Pedro.
DAY 5 
AM – Kayak Theory + Lower Trancura or Upper Palguin (IV) Full Day.
PM – Liucura Wave to Trancura or Upper Palguin Full Day.
DAY 6 
AM / PM – Full Day Road Trip River Option.
DAY 7
AM – Upper Palguin (III+ to IV Group).
PM – Afternoon group favorite. Celebration asado and video show.
DAY 8 – Time for one last lap. 
AM – Last river laps and/or souvenir shopping.
PM – Temuco Airport Transfers.
KEEP KAYAKING.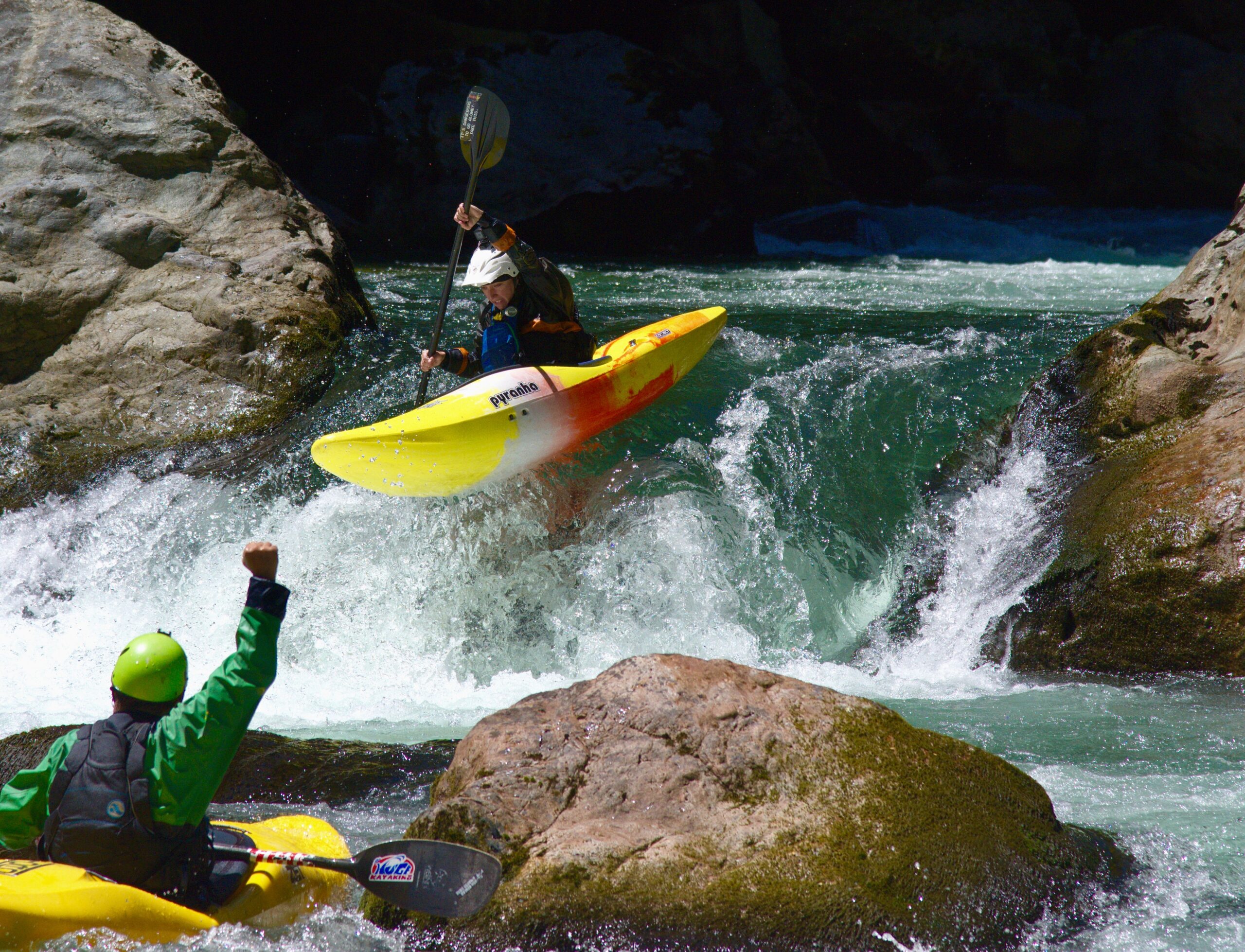 Lodging Options
River Suite (/per dbl occ)
$3,090.00/per

Hosteria Cabañas (/per dbl occ)
$2,490.00/per
Treehouse Dorm (/per shr occ)
$2,390.00/per
Camp (/per tent not included)
$2,290.00/per
Trip Details

Skill Level: Kayak Instructors All Levels. 
Deposit:  $750 deposit. Read Payment Guarantees
Arrival City: Temuco Airport (ZCO) – 11 AM to 5 PM
Departure City: Temuco (ZCO) – 11 AM to 5 PM
Trip Length: 8 Days
Multi-Sport Option Available: No.