White Water Kayak Chile Rivers – Rio Liucura to Rio Trancura
Our favorite development section begins with a freestyle wave great to develop playboating, ferrying, edge control, combat rolling, eddy catching and piercing with eddy access. The clear blue water progresses with boofs and idea locations for eddy piercing, and confluences into the Lower Trancura. Class III kayakers can takeout early or advanced kayakers can get a few more boofs down to the Lower Trancura takeout.
Whitewater Kayak Skills. 
playboating

combat roll

eddy piercing at its best

eddy catching

ferrying

confidence building
Access Put in/Takeout. From the retreat follow directions to the waterwheel putin. Takeout at Quelhue Bridge or gain access at private beach takeout (5000 pesos).
Highlights. Freestyle or rolling development at the wave, ski-eddy-piercing Tinkerbell Ferries, Confluence Rapid.
Dangers. Class III kayakers should take out at the private confluence beach; beginners or freestylers may have option to takeout at wave; piercing eddy at Tinkerbell Wall has caused a few spin-out to swims. Make sure to pierce and hold angle.
Instructor Tips & Challenges. Need two cars or driver.
Chile Kayak Trips Featuring
Liucura Wave to Trancura Confluence

Want to chat with a real person? Send a message.
More Intermediate Chile Kayak Trips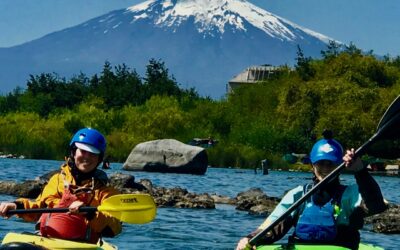 Chile kayaking trip for intermediate and advanced women kayakers led by kayak school owners, competitors and expedition leaders on Chile's best whitewater.
read more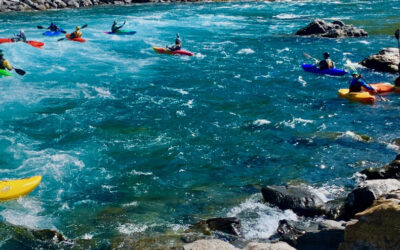 Multiple Dates Available
15 INTERMEDIATE sections to learn self-scouting, piercing eddies, boofing, edge control, and explore Chile's beautiful rivers. Bring a friend or bond with new ones during your daily challenges.
read more