Whitewater Kayak Chile – Multi-sport Trips Calendar
NOV 2023 Chile Kayak Trips
Spring time means optimum flows for Chile kayakers to creek, run waterfalls, and more rivers with higher volume. This is the experts best time to white water kayak Chile rivers.
DEC 2023 Chile Kayak y Multi-Sport Trips 
Chilean days approach 14 hours of daylight with sunny weather the optimum levels are  idea for all kayak levels.
JAN 2024 Chile Kayak y Multi-Sport Adventure Trips
Chile's summer season idea for learning to roll and kayak the beginner, intermediate and advanced rivers. Multi-sport adventures and getting on the water are best ways to beat the heat.
FEB 2024 Chile Kayak Trips
The Chilean summer the Lakes District rivers offer all kayak skills and adventures available. With lower water levels we focus on beginner and intermediate kayak instruction. Advanced sections still available.
MAR 2023 Chile Kayak Trips – 2024 Dates Coming Soon
Globally, travelers are required to possess COVID travel and cancellation insurance. PKR requires guest to possess trip cancellation insurance and recommends lost, stolen, and damaged equipment insurance.
BEST COVID-19 TRAVEL INSURANCE PLANS OF APRIL 2022 – This is a comprehensive list we often use to research and compare travel insurance plans.
WORLDNOMADS.COM – A popular travel insurance used by many of our guests.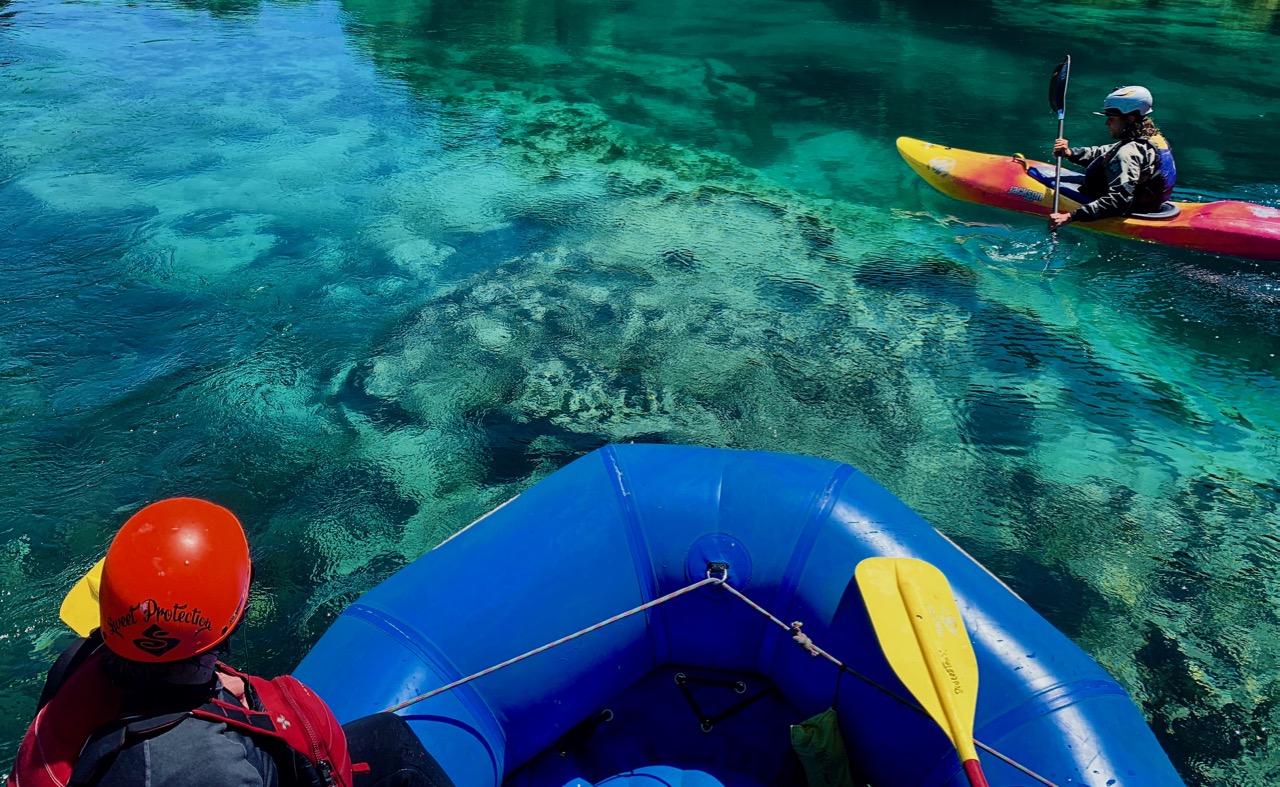 Curtis, my NOC kayak instructor mentioned Chile offers numerous beautiful rivers in breath-taking landscapes, that are safe, full of white water, and promise amazing days of paddling. That is all it took for twelve of us, ages 21-60, to venture to Chile. Our skill level varied from Class II to Class IV. One of the strongest paddlers was my son Jack (21 years) joined us with the hope of running more challenging sections and running a few waterfalls. The instructors at the retreat skillfully, graciously, and energetically accommodated our varying kayak skills, abilities and interests. Even guiding a few members of our group down in a raft when the river was more than they felt comfortable kayaking. Experiencing Chile kayaking was even more memorable and special with our private group of paddling friends. – Shawna Shade (Richmond, VA)
Read more. Ask a Guest – Testimonials
Want to chat with a real person? Send a message.