Group Planning and DISCOUNTS!

Groups Qualify for Discounts
Group trips can take months to years to plan and execute. Help us help you custom plan group adventures, academic needs, logistics, and itinerary.  A quick enquiry gives group organizers key information to make informed decisions and receive discount offers.
GUIDE WEEK 50% DISCOUNT FOR INDUSTRY PROS
STUDENT WEEK OF CHILE RIVERS 50% DISCOUNT, DEC 23 – 30
FREE DISCOUNT PLANS FOR GROUPS
Help us help you plan your group Chile adventures and/or development needs by sharing basic info such as preference activities, timing, numbers… Gratis.
STEP 2. Receive Custom Group Options and Discount Plan.
It is our goal to present custom group options and discount plan to help you understand the benefits, logistics, and costs for your group decision making. We understand group decisions can take months and even years. The sooner you enquire the sooner the process begins.
STEP 3. Organize Your Group for Chile Adventures.
If your group decides Pucon Kayak Retreat is right for you then it is time to schedule and organize your future trip. You will receive helpful travel information, packing lists, waivers, and trip details giving you resources for a pleasant travel experience.
More About Groups We Service
"Hearing the river last night just knocked me out. That's the first time I've slept nine hours in over a decade." -Professional Engineer continuing education group
Institution Groups.  Institutional programs such as schools and non-profits often require academic focus such as environmental sustainability, language learning, cultural interactions, or leadership and management. Of course, the retreat is an exciting offering to institutions as we offer both academic curriculum and exciting adventures.
Commercial Company Partnerships. The retreat offers legal permits, insurances, lodging, meals, transportation, equipment, logistics support, and guide service packages. Your company can immediately partner to offfer Chile adventure trips. 
Adventure Clubs and Associations. By request the retreat may offer whitewater clubs and associations trip vouchers. If your club is seeking whitewater kayaking for beginners, intermediates and advanced kayakers at one location then let us take care of the logistics challenges. You take care of enjoying your adventure vacation. 
Friends Groups. Organizers can gain personal and group discount benefits by organizing a group of friends kayaking or multi-adventure vacation trip. Select one of our itineraries or custom-build. 
Continuing Education and Corporate Groups. Corporate and CE groups often require conference spaces for professional development. Typically, conferences are planned for mornings with afternoons scheduled as a variety of adventure. Basing your development programs in the heart of Chile's adventure capital guarantees an exciting venue.
Adventure Travel Solutions Riverside
RIVERSIDE LOCATION. The Rio Trancura property lies within a virgin old growth forest along the rapids of the Trancura.
GUIDE SERVICES. Team Buena Onda guides are professionally certified and trained within a variety of Chile multi-adventure activities.  
LODGING. With more than 40 beds your group can choose from a variety of accommodations based on your budget and comfort needs.
Riverside River Suites. Provide en suite bathroom with a private deck overlooking the river.
Hosteria Cabinas. Centrally located with private en suite bathrooms and relaxing jardin outside your door. 
Tree House Dorms. Idea for schools and groups on a budget provide multiplie bunk beds exclusive to your group. 
Camping. A forest of camping options with riverside kitchen and tree house showers mean offer the most economical rates. Camping supplies NOT provided. 
MEALS. No one wants to spend vacation time shopping and cooking for big groups. Our commercial and riverside kitchens offer economical and DIY to chef grade meal services.
TRANSPORTATION AND LOGISTICS.  Adventurers need transportation and reliable access to explore the gem adventures, and also to avoid those time waster activities. We've done the home work for you so your precious time is invested into only the most efficient and time rewarding activities.
RENTAL EQUIPMENT. Some groups on a budget prefer to rent vehicles, trailers or adventure equipment.
Email or whatsapp to speak to a real person: [email protected] or +1-828-788-5135.
Read Five Star Reviews  Trip Advisor Pucon Kayak Retreat & Multi-Adventures. 
Chile Kayak Group Dilemma
Kayak schools and clubs often have the challenge of experienced kayakers needing to coach, lead, and run safety for the beginner and intermediate kayakers. At Pucon Kayak Retreat we have the advanced kayakers coached on advanced river sections whilst the beginners and intermediates get coached on appropriate level sections too.  Meaning no matter your skill we are committed to getting you on student-centric instruction on the proper level white water to balance your safety with personal challenges. 
What About Non-Kayak Groups?
We get this a lot where a friend or partner doesn't kayak but they too want to adventure travel. Ask us about a custom multi-adventure trip and we'll work with you to find a custom solution. 
Email or call to learn more. [email protected] or +1-828-788-5135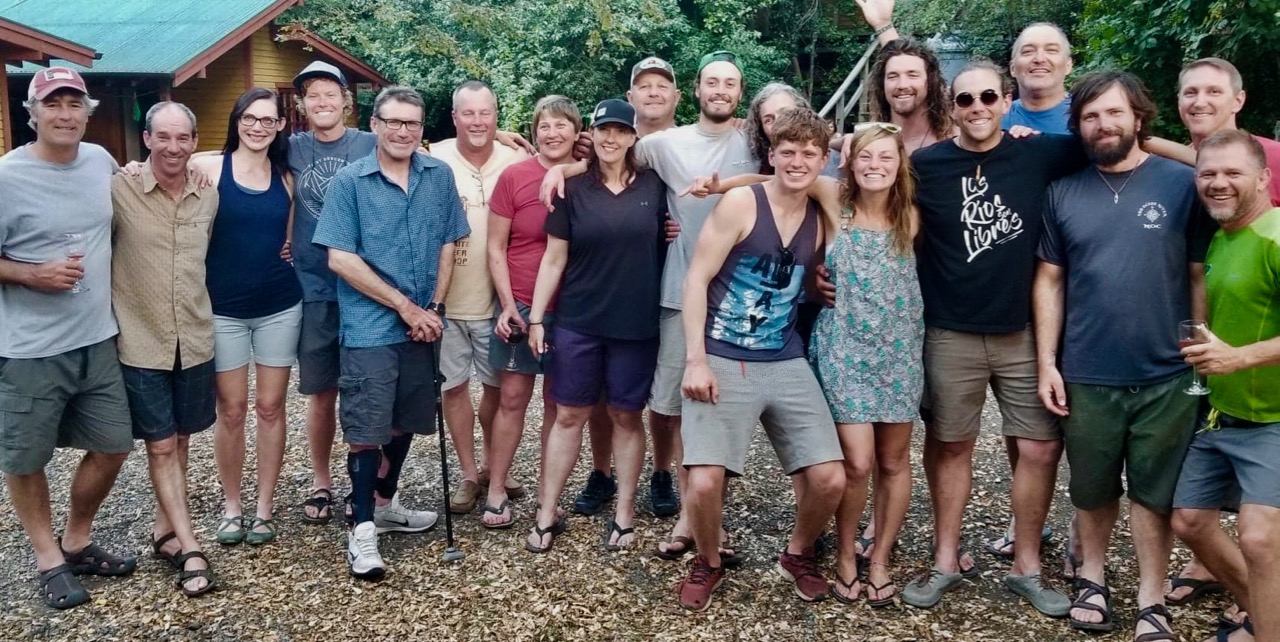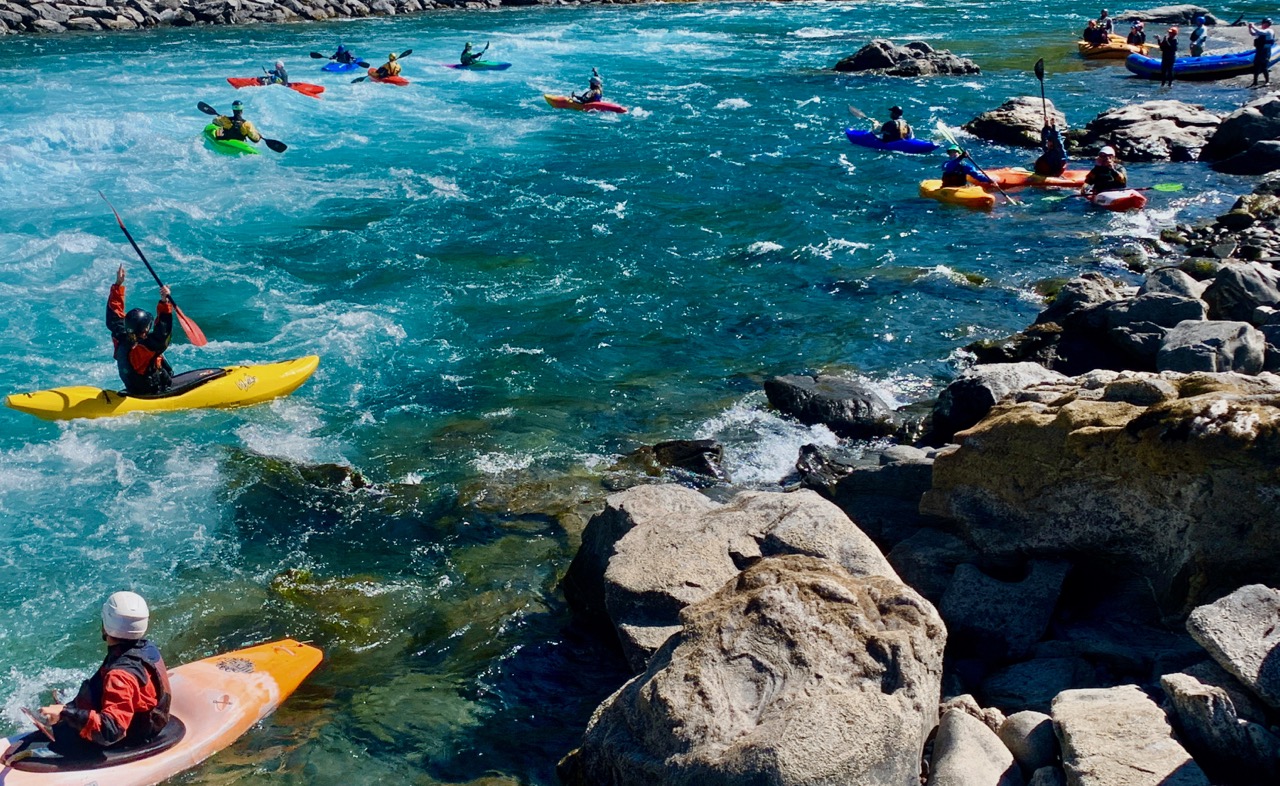 Curtis, my NOC kayak instructor mentioned Chile offers numerous beautiful rivers in breath-taking landscapes, that are safe, full of white water, and promise amazing days of paddling. That is all it took for twelve of us, ages 21-60, to venture to Chile. Our skill level varied from Class II to Class IV. One of the strongest paddlers was my son Jack (21 years) joined us with the hope of running more challenging sections and running a few waterfalls. The instructors at the retreat skillfully, graciously, and energetically accommodated our varying kayak skills, abilities and interests. Even guiding a few members of our group down in a raft when the river was more than they felt comfortable kayaking. Experiencing Chile kayaking was even more memorable and special with our private group of paddling friends.

Happy birthday Kathy. Over the years nurse/ranger/psychotherapist Kathy Zerkle has mended more broken river bodies and minds than all of us put together. It is with great pleasure that Pucon Kayak Retreat offers Kathy & friends a birthday week of retreat Chilean river style amongst her besties.
read more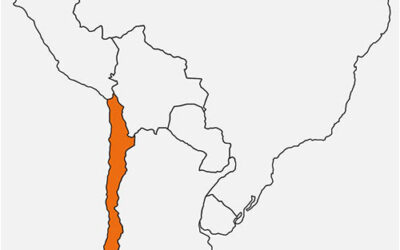 Hughes Family Goes to Patagonia! It is with pride retreat owner David Hughes announces the Hughes Family Goes to Patagonia trip. This page serves as a guide and checklist for the Hughes Family Patagonia Vacation Plan. Page does NOT detail trip itinerary or advertising...
read more
We've Got You Covered
Our Trips Include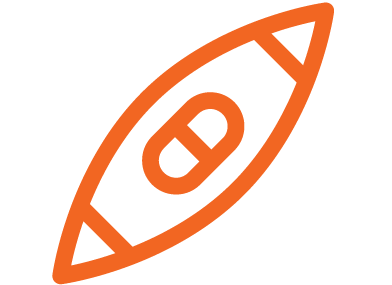 Gear
We've got Chile's best whitewater kayak fleet. Plus we coordinate the gear for other scheduled activities.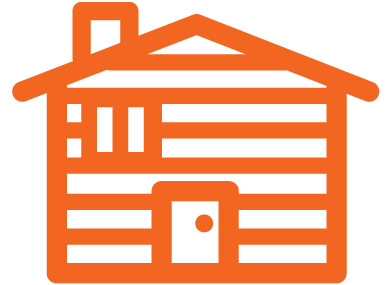 Lodging
Choose from one of our unique lodging options that best suits your needs.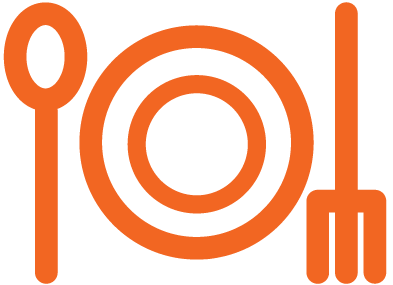 Wining & Dining
We provide breakfast, lunch and dinner. Some trips come with special wining & dining.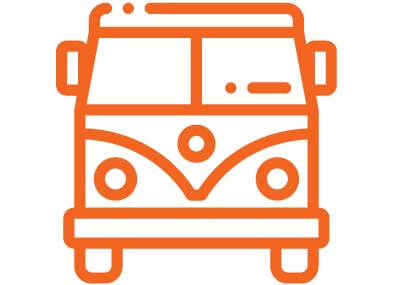 Transportation
We will get you to and from the airport during scheduled times. We also handle shuttling for all activities.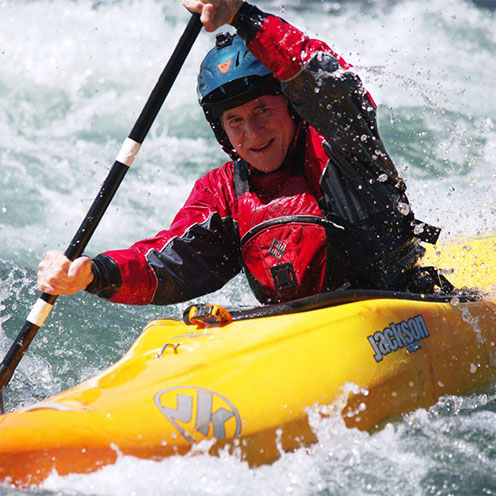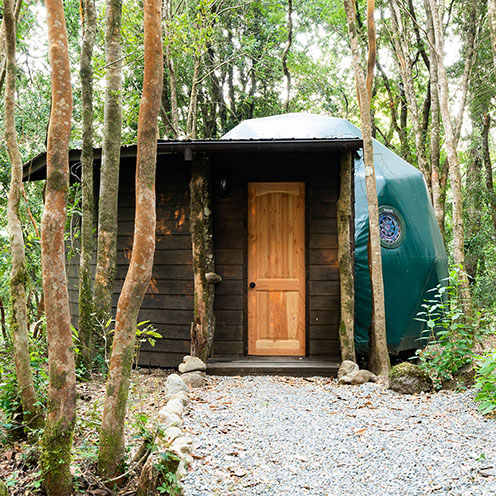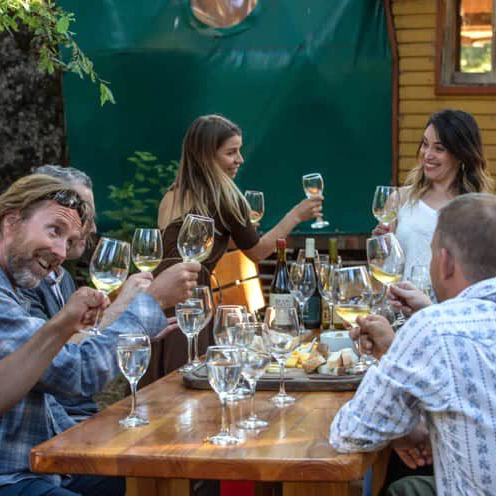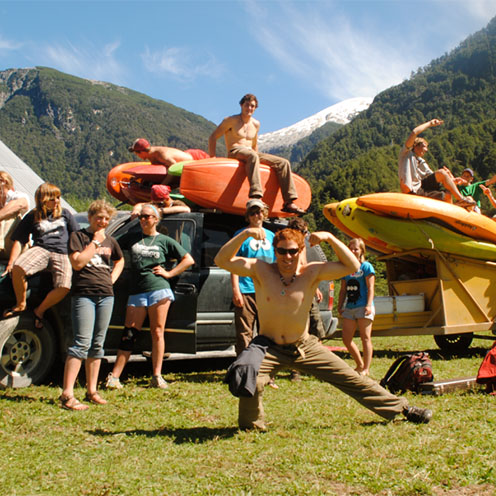 View Our Scheduled Trips

Not sure what you want your custom trip to look like? Browse our scheduled kayak trips by experience level to get some ideas. Maybe you like a particular one but just need different dates.
Activities Available For Custom Trips

Pick out some of your desired activities, give us a shout, and we'll work with you to customize the best trip for your group or club.