An adrenalin junkie Boyd has tried it all – sky diving, running extreme waterfalls, raising exotic frogs, international expeditions, and film production. Boyd's education and classroom background gives kayaker students an excellent presentation of both advanced and development skills progressions. Boyd is a passionate lover of whitewater kayaking always first and last on the river. If you have a trip or rapid you want to work then Boyd is your guy.
When Boyd's not leading international kayak trips he paddles locally in eastern Tennessee. Boyd has developed his own creeking clinics helping kayakers understand protecting their bodies and master fundamentals of river running skills and communication.
Here are a few facts about Boyd we discovered from the Jackson Kayak Boyd Ruppelt page. Boyd brews his own beer, ask him about his exotic frogs, can't paddle past a boof, joined Team JK in 2005, and is a high school bio teacher. "Hey. Coach Ruppelt can you tell us about that time you found poison dart frogs kayaking in the rainforest?"
Boyd can throw down on some pie de limon. What's your favorite Chilean pastry? 
Scheduled
Chile Kayak Trips

Our Scheduled Chile Kayak Trips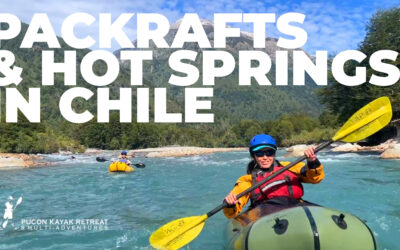 VIP Packraft Patagonia rivers amongst glaciers and hotsprings. Chile multi-sport adv enture with gear support via horses to remote locations. For beginner paddlers with adventure spirit.
read more